ANDY ROBERTS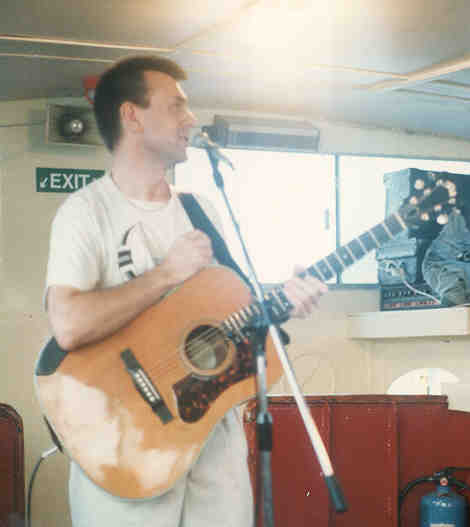 photo © Mark J. Moerman
Andy Roberts has been a true Renaissance man of the British music scene since the 1960s. He has played with an impressive range of artists as well as forging his own career as a musician, singer, songwriter and composer. Andy made several LPs for the B&C label, including one as part of an outfit called Everyone, and had one compilation LP released on Charisma.
I had the pleasure of meet Andy on several occasions in the early 90s when I went on a tour to the annual Fairport Convention festival and other musical events several times. The above photo is from a private concert on a boat on the Thames in London when Andy was playing with Iain Matthews.
http://www.andyrobertsmusic.com/
Visit Andyís official website Ė itís excellent and loaded with interesting stuff.
Copyright © 2005 - 2018 Mark J. Moerman. This information may not be reposted without permission and proper acknowledgement.